IT Network Consulting

- Serving Houston, TX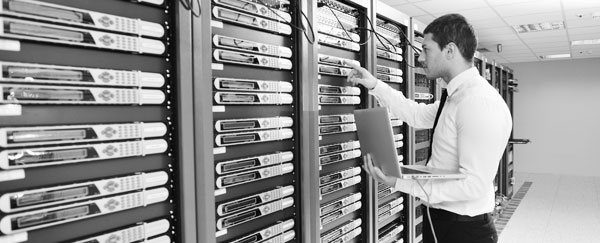 At eTech experts, we understand that you just want your computers and network to WORK. Period. You don't have time to fiddle with patches and computer maintenance. Worrying about your backup systems is probably the last thing on your mind, until something goes wrong. And you really don't care what version of Windows you are currently using as long as your employees can access their email or add entries to your database. You need to focus on your business, not your network!
But the reality is that if you don't have a plan to continually monitor, upgrade and improve your network, it will come back to haunt you when you least expect it.
Who's Watching Your Network?
If you've been relying on IT support companies in the Houston area to fix problems as they arise, you're probably acting as your own IT consultant - determining what you need when you need it. But with everything you have to do, this might not be the best plan. At eTech experts, our goal is different than the goals of other IT consulting companies who simply address your needs for today. We want to take the burden of your network off your plate and off your mind, for good!
When you work with eTech experts, one of the best IT consulting companies in the Houston area, as your IT consultant we'll:
Help you utilize today's technology to increase staff productivity and gain a competitive edge over your competition
Become your trusted IT consulting advisor, helping you invest in new technologies that improve
communication and automate repetitive tasks
Monitor your network and critical systems 24/7
Devise a comprehensive backup plan that addresses all your critical systems and information
Reduce your network downtime and increase your bottom line
Create a plan to upgrade your network and computer systems in stages so everything stays up to date
Offer advice on future expansion options as your business grows
and much more…
While there are many IT consulting companies to choose from in the Houston, TX area, we doubt you'll find one as dedicated to prevention and cost-savings as eTech experts. But you don't have to take our word for it! You can try our services for FREE! Contact us today to receive a complete 27-point network audit and get an objective, clear review of where your network stands today.
We'll send an experienced, senior technician from our Houston, TX office to evaluate all your systems and offer you a comprehensive report on our findings. There's no obligation and nothing to lose - except your current IT consultant, that may not be doing the best job for you anyway! Don't put this off until you have another problem. Contact us today for your FREE network audit and take control of your network today!